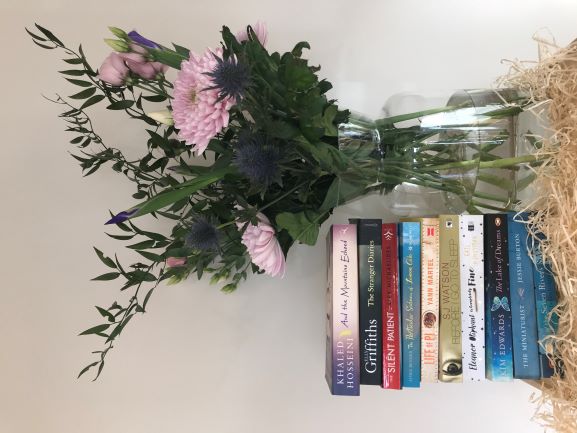 The ultimate preloved book subscription that puts the planet first
Great quality preloved books from your choice of over 18 genres
10% of every subscription goes to charity
Every subscription supports reforestation
Choose to keep the book selection a surprise or turn on notifiation/swap mode!
Keep books out of landfill
Return for money off future months (P and P included!)
WHAT IS REREADABLE?
Rereadable is a monthly book subscription that beautifully combines the joy of stories with protecting the environment.
✔ You'll receive great quality pre-loved books which keeps them out of landfill
 ✔  Keep the book selection a surprise, or approve by email if you're worried about getting books you've read
✔ You can select from 18 different genres
✔ Both adult & child options
✔ 10% of every subscription goes to a charity
✔ Plant trees
✔ 95% of packaging made from recycled materials, and all packaging fully recyclable
✔ Option to return books for money off future subscriptions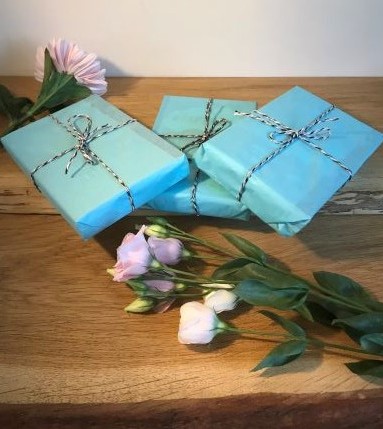 What Do Our Readers Think?
/** * @var $module \Ucraft\Module */ ?>
Sandy, Surrey

Good choice of books. Very me. They have obviously taken on board my preferences. Delivered on time in 'green' packaging which i like. A winner all round.

Rated 5* onTrustPilot 15/03/2021

Emma, Hampshire

A wonderful initiative. Loved my book choices and the quality of used book is top notch. I love the personal touches such as the handwritten note! Already looking forward to next months delivery

Rated 5* on TrustPilot, 18/03/2021

Deborah, Lancs

Love love love...... thank you so much.... so much more than I expected 🥰🥰🥰🥰

Rated 5* on TrustPilot, 8/4/21

Sarah, Surrey

Very eco friendly and love the choice of books that were picked for me it's lovely to know that I'm helping charity and the environment at the same time and worth the monthly subscription and really good that you can send the books back so someone else can enjoy them and help charity and the environment

Rated 5* on TrustPilot, 13/03/21

Malcolm, UK

Thank you for the first three months of books.
So delightfully packed with a personal note that the content can only be a bonus and so far has been. I particularly enjoyed the Richard Ayoade Book.
I look forward to further deliveries.

Rated 5* on TrustPilot Aug 2021

Lisa, GB

This is for my first package. The books were beautifully wrapped and The books look as though they will be a good read and to my taste, I can't wait to read them. Thank you

Rated 5* on TrustPilot Aug 2021

Sam, GB

Received my second subscription but this time decided not to know the choices. The books selected were perfect and it's obvious paid attention to my likes and dislikes. In addition they are beautifully presented with a nice personal note which makes it feel quite a treat.

Dawn, GB

I love receiving my books. What I also love is that charities get to benefit from this initiative.

So glad I signed up

Rated 5* on Trustpilot Aug 2021

Nicholas, GB

Very happy with this company and the service. The company let me know each month what my choices are and if I have already read them they choose different ones. The packaging is fully recyclable and the note that comes with the books is a lovely gesture and makes it so personalised.

Rates 5* on Trustpilot Aug 2021

Katie, GB

Such a good decision to sign up!
I love the fact that this subscription is so ethical, plants trees, and used preloved books (which can also be sent back for discount at set points in the subscription so they can be used again).
Its like having a personal shopper for books - they ask questions to get a feel for what you like and want to read but they just seem to know you very well and handpick books just for you and include them in beautiful packages and a note with the reasons for choosing the books, such a warm and lovely gift each month.
If you are considering going this please don't think too long - just go for it, you won't regret it and you'll have a lovely parcel every month to look forward to like I do!

Yazmin, GB

Wonderful company have had a couple of orders from then and always arrives quickly and great that is second hand books and sustainable packaging . The owners customer service skills are terrific. Keep up the good work :)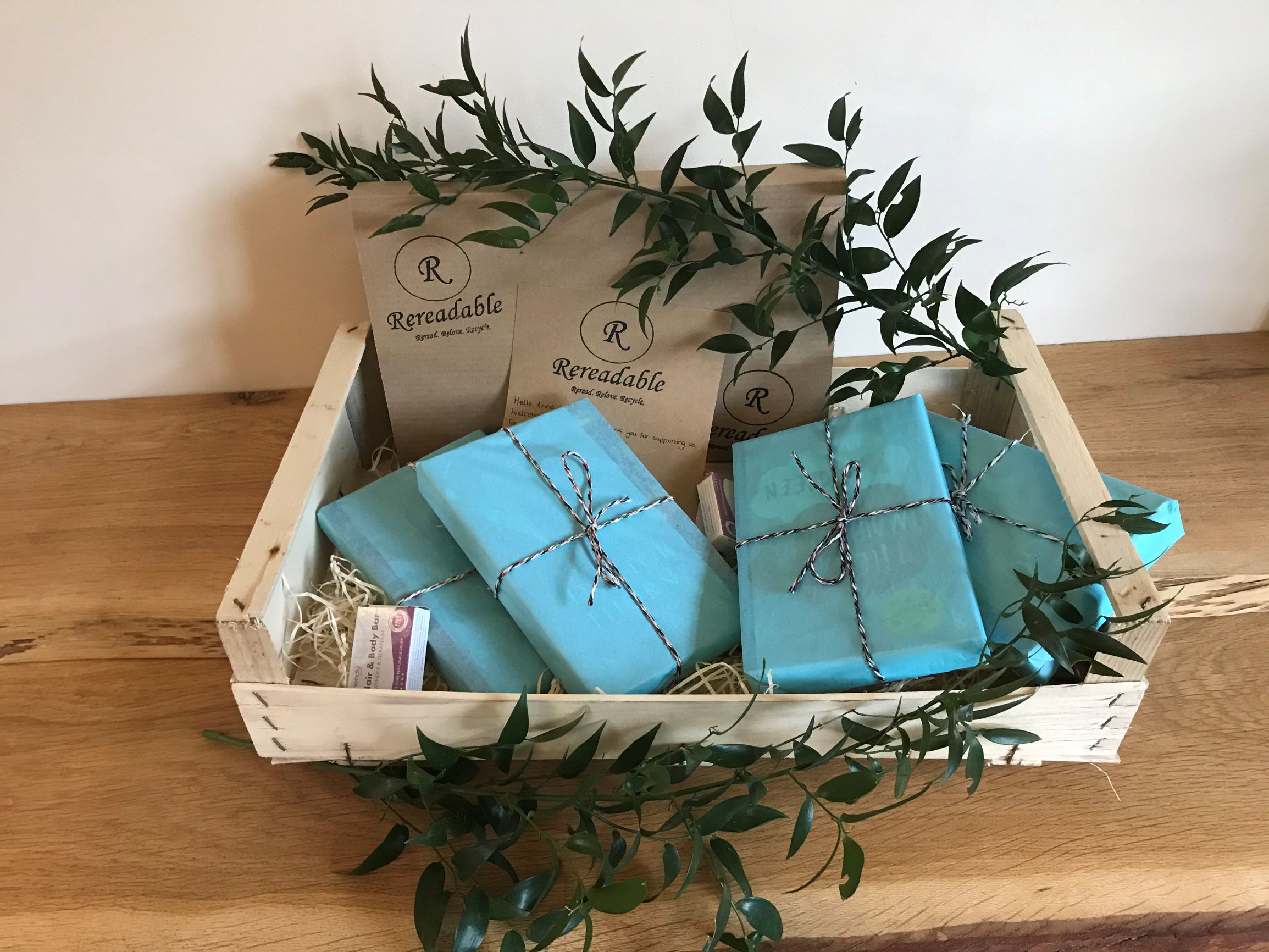 WHAT WILL I RECEIVE EVERY MONTH?
Depending on which subscription option you choose, you will receive either 2, 3, 4 great quality pre-loved books. These will be hand-selected based on your preferences, and we listen to everything that you tell us when we sign up, so that the books will be a perfect match!
Every book will beautifully wrapped with tissue paper and twine and delivered in a branded book wrap, pictured here at the back of the display crate.
You'll also receive a handwritten note about your books in every package.
We also love to surprise our subscribers and you might find something hiding in your delivery, with could be anything from a yummy little bar of chocolate all the way up to an extra book completely free! 
Trees planted so far:  317
3 Easy Steps to Sustainable Reading 🌳
Choose what works for you
Our range of subscriptions offer 2, 3 or 4 books delivered direct to your door every month. After a certain number of subscriptions you will have the option to return some or all of the books you have received in a pre-paid postal pack and receive free  or discounted future subscription months in return! You can keep the book selection a surprise, or pre-approve if you want to make sure you get books you haven't already read. 
You can pause or cancel your subscription at any time.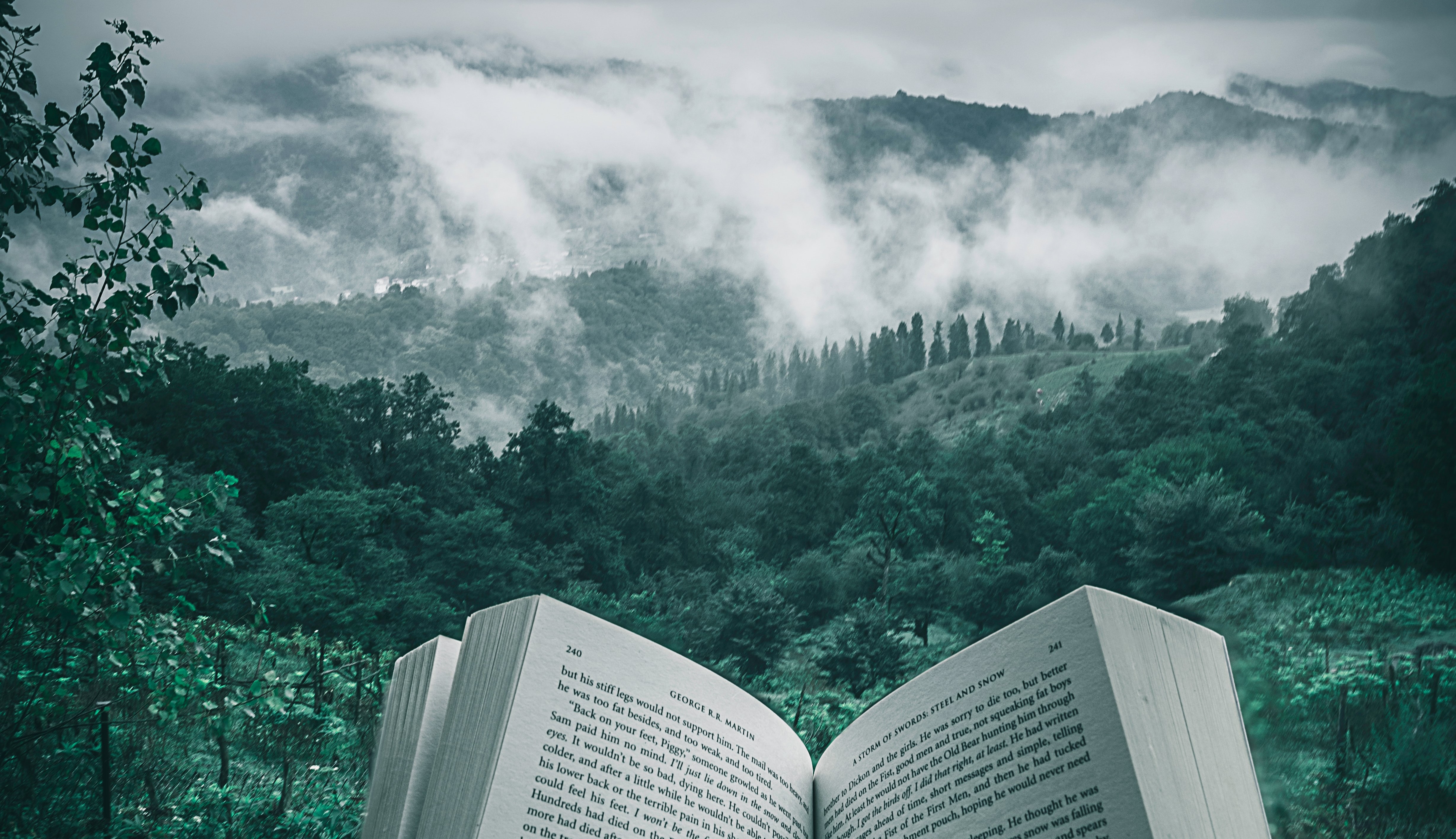 Choos

e to support the environment
The service that we provide has been built with the environment in mind. All of the packaging has been selected as the most eco-friendly and sustainable options on the market, with almost all of them being made from recycled materials and being fully recyclable. We work in partnership with Ecologi to help reforest areas both worldwide and in the UK.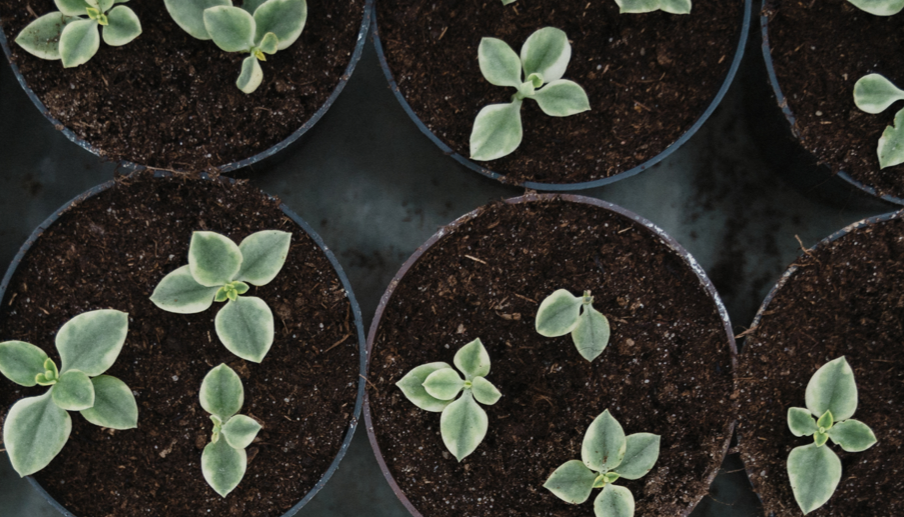 Some of the best things in life are unexpected.
Here at Rereadable  we're most excited about the idea of being able to surprise you with new authors and stories that you didn't know you loved.   
Reading  is one of the best ways to enhance your wellbeing. In such a fast paced world it can be hard to find  a way to relax  and yet still be able to learn, develop and foster our brilliant imaginations.  Luckily...books  solve this problem for us!